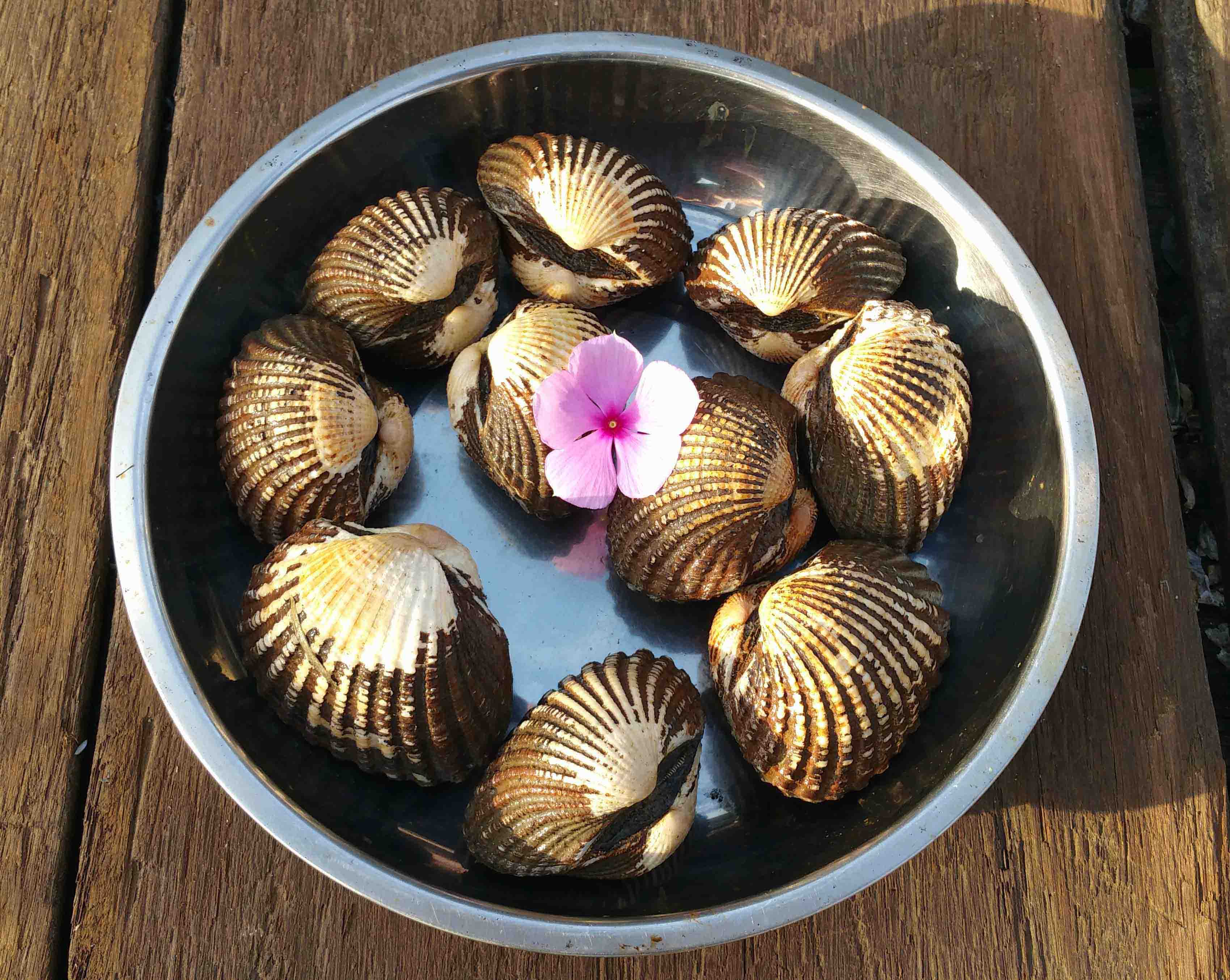 Cockles, also known as Sea Hum in Singapore, is harvested in Eastern Singapore. Unlike other restaurants, we only harvest and use the XL ones, and release the smaller ones.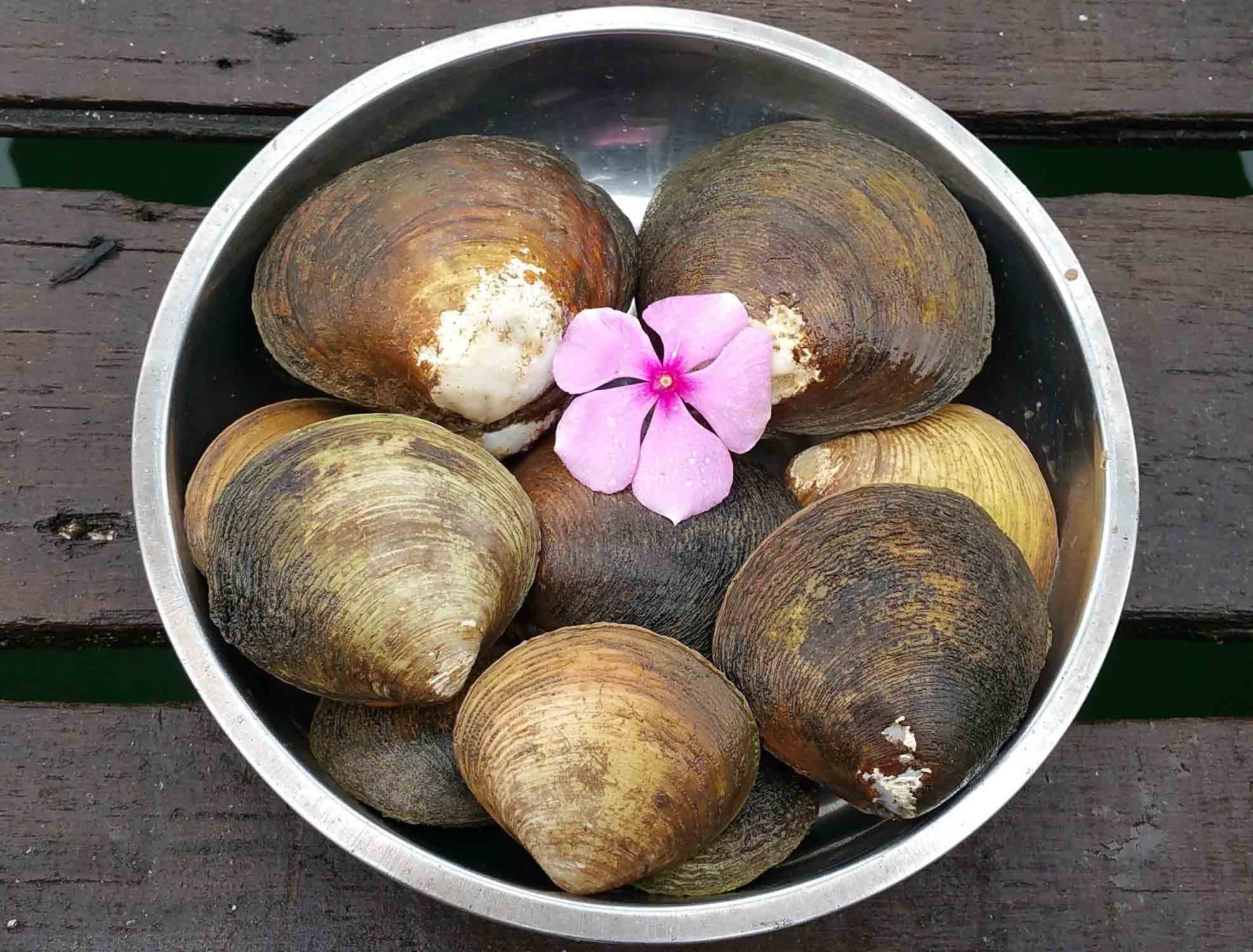 XL Sweet Clams are harvested in Northern Singapore. Since they are found in areas where quick sand, snakes and crocodiles are abundant, most other restaurants do not sell them.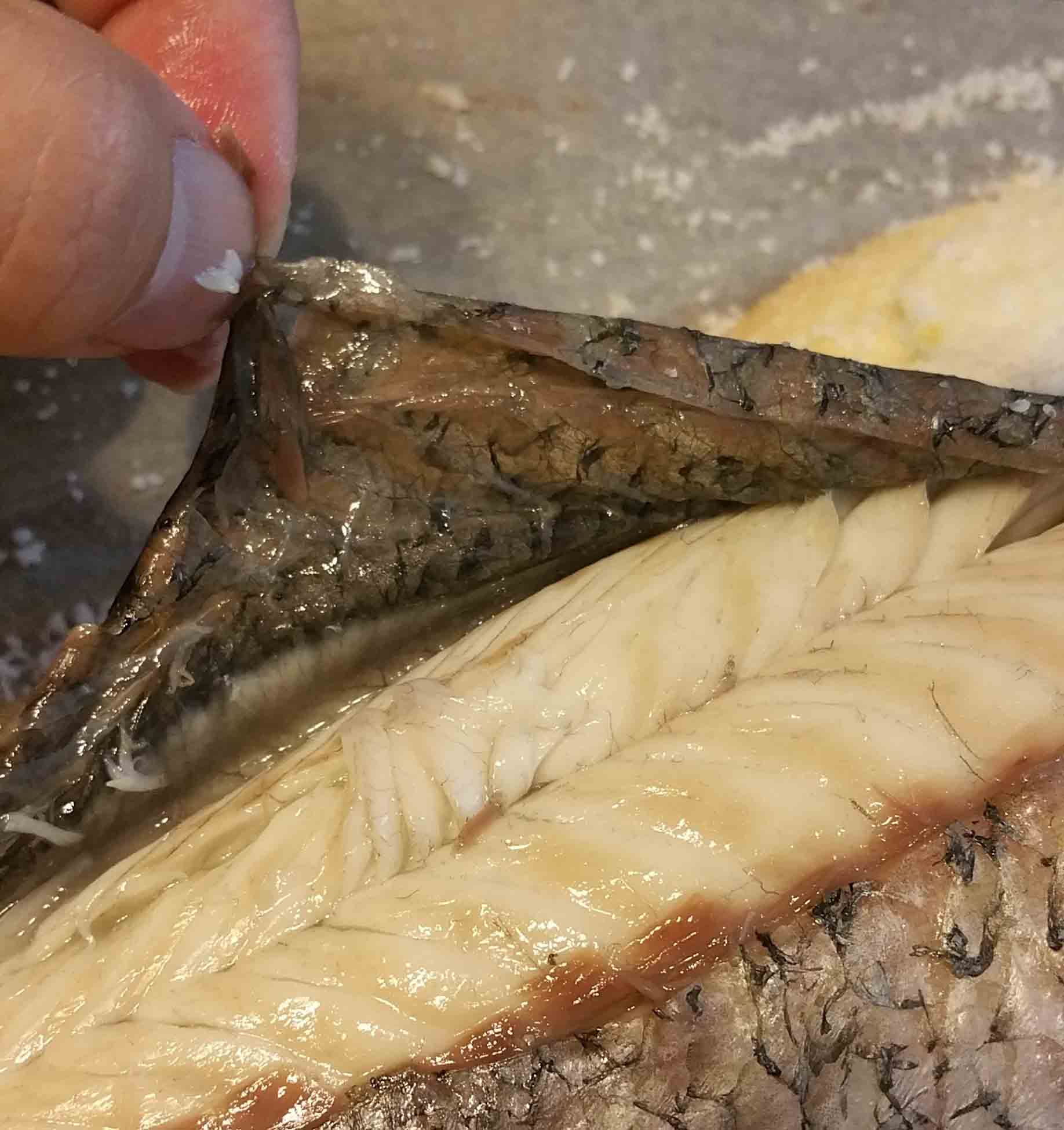 Ready to Bake Crusted Juicy Seabass. We provide ingredients to your doorstep for you to cook and enjoy our premium quality seabass with our own homemade "snow", which is the raw materials to create crust.
Back to our roots, the seabass fillet is great for porridge and popular among parents with toddlers. No chemicals added, very well taken care of.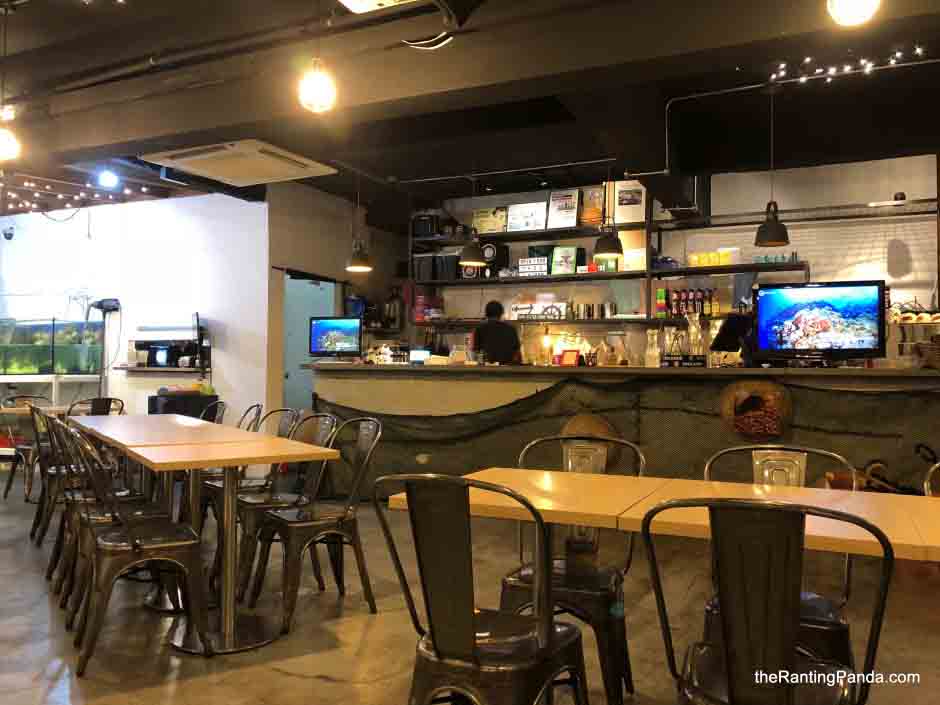 Our very own Ah Hua Kelong @Riang restaurant, owned by Bryan. Here you can see the interior of one of our popular restaurant branches. Expect a casual dining experience alongside friendly staff. Most delivery operations are also run here.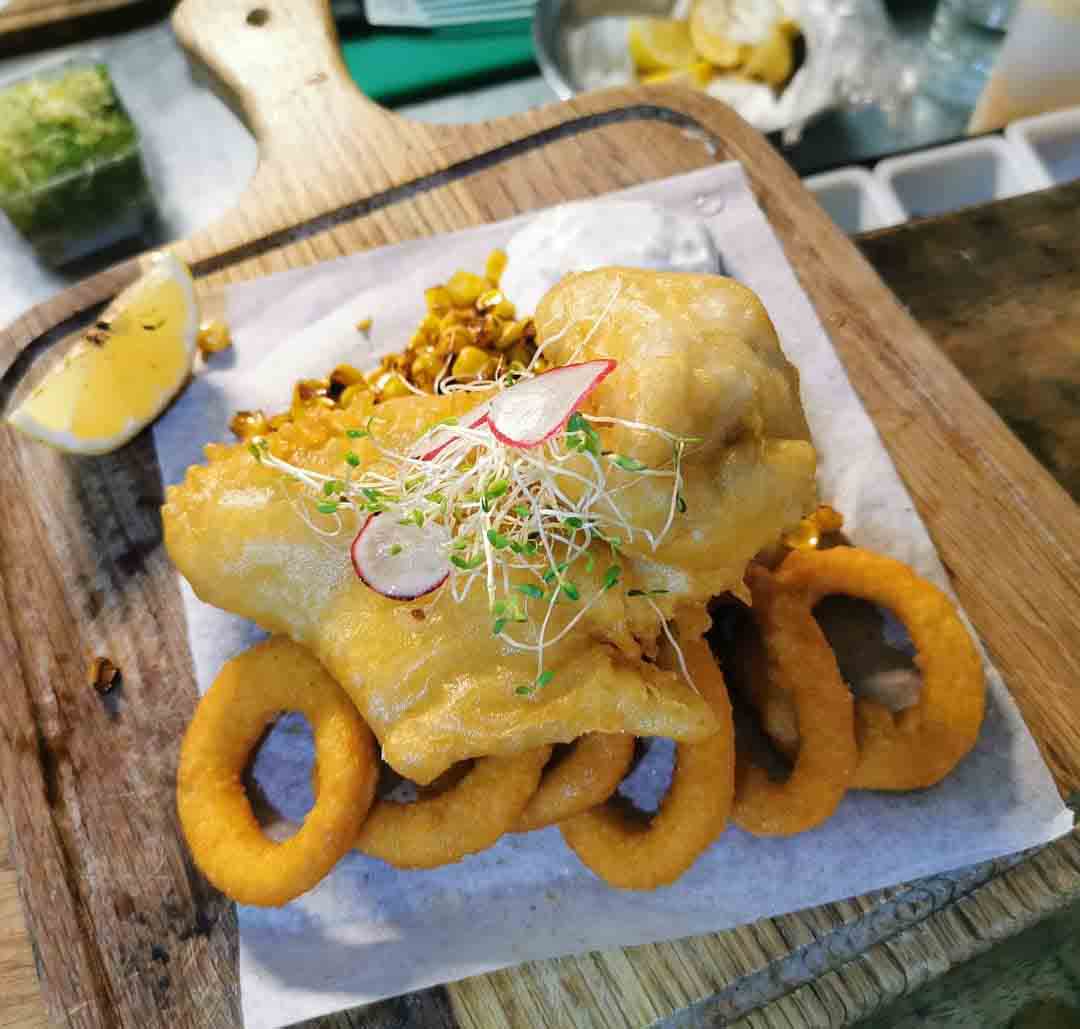 A very recognisable dish, battered seabass. A classic version of fish and chips but with a twist. We use fresh seabass farmed straight from out very own kelongs. Also, instead of being limited to just chips, you can actually order whatever sides you like on the menu.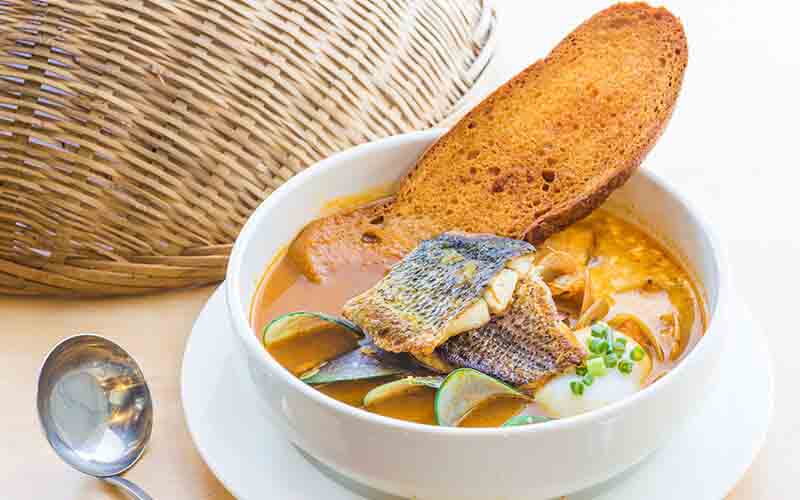 One of our most popular dishes, the seafood bowl! Offering a little bit of everything, it is a great choice for first time visitors. It comes with seabass, green-lipped mussels, flower clams(or la la), an onsen egg, sourdough bread and last but not least our delicious tomato based broth.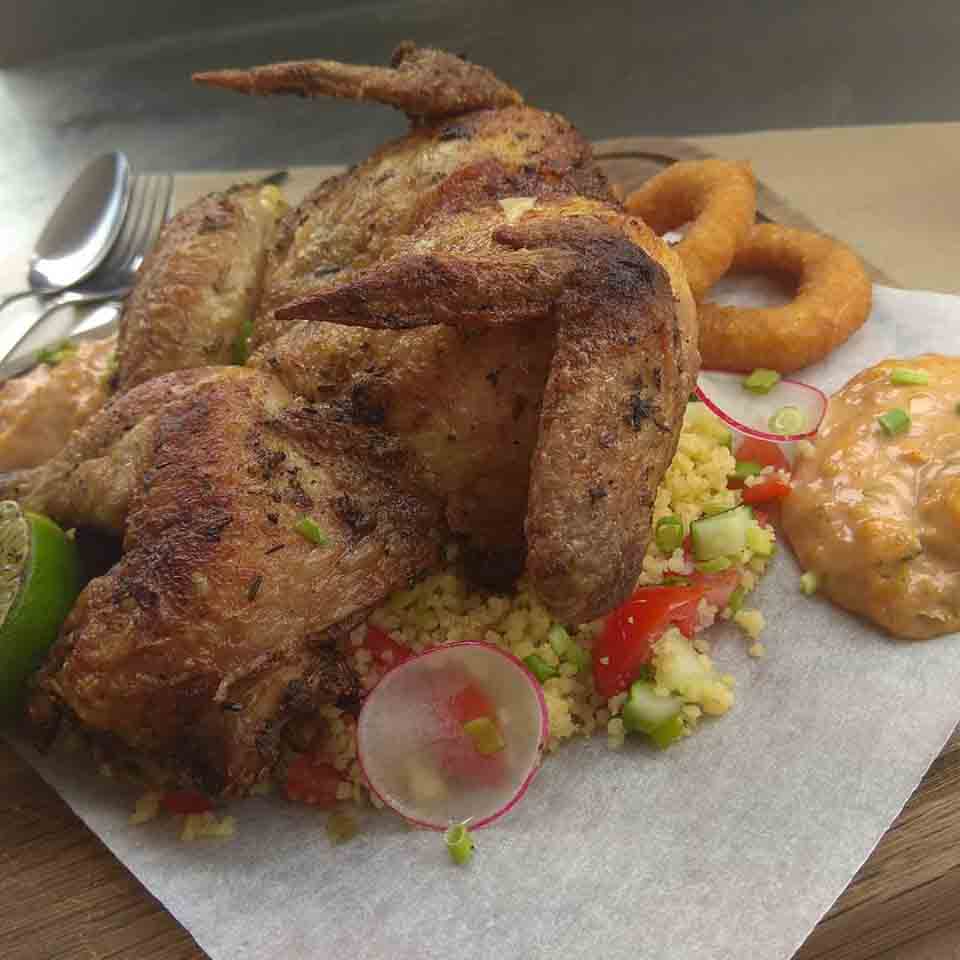 Our roasted spatchcock chicken shows that we don't just serve great seafood. This gives those who don't fancy seafood all that much something to enjoy while eating with friends and family.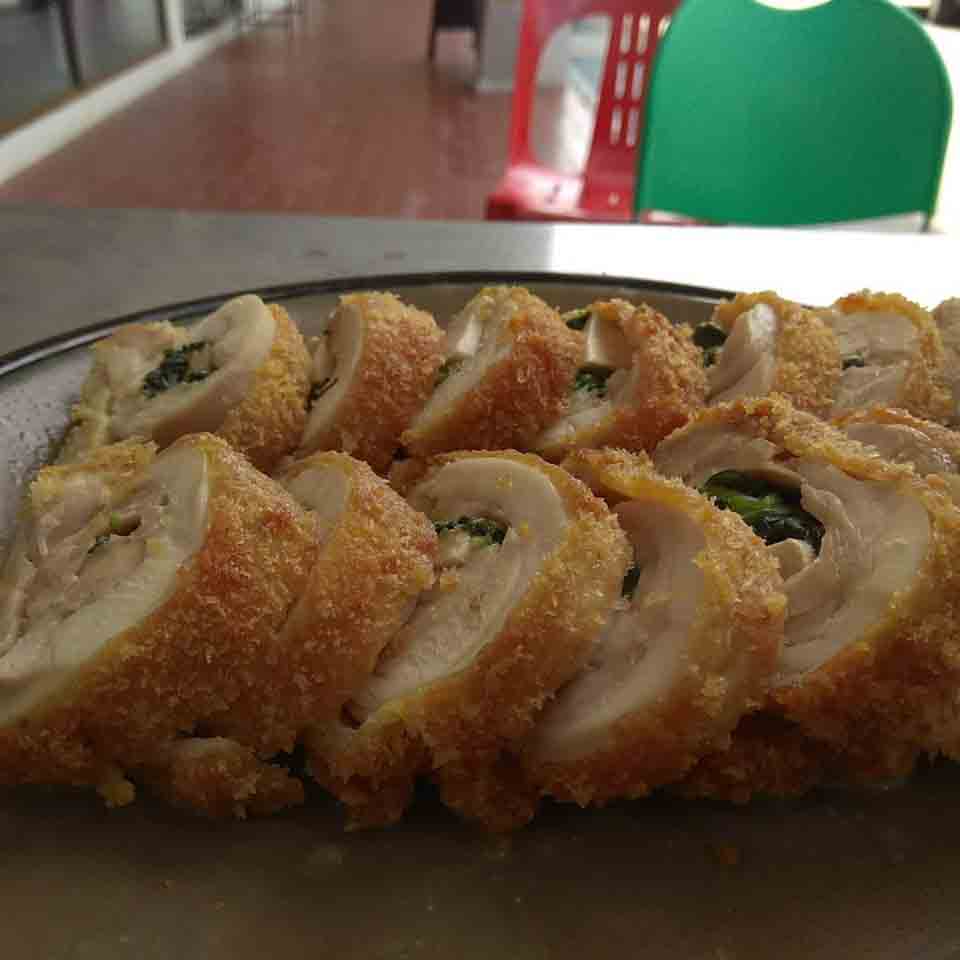 The chicken roulade is a work in progress dish that we hope to implement into the menu soon! Often we receive comments that our menu is small and limited, so we always strive to create new dishes to please our valued customers.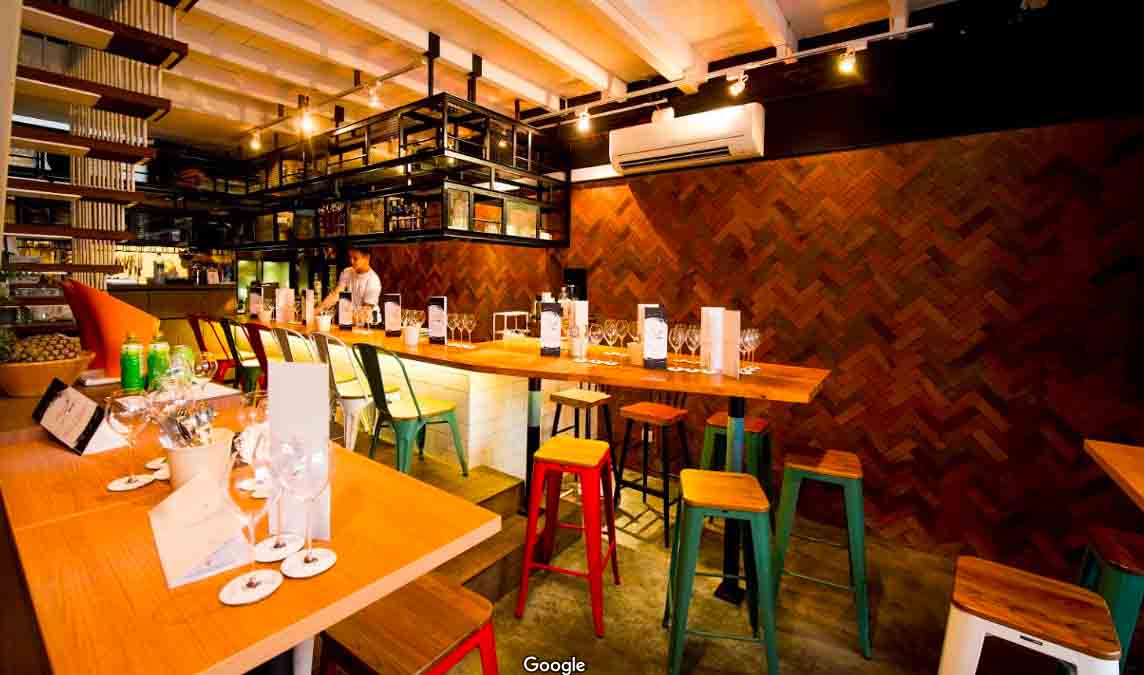 Scaled by Ah Hua Kelong is owned by Jing Kai. This branch has more fusion dishes, and offers a more fine dining experience alongisde talented bartenders from Bar Stories who create drinks that pair well with the fresh seafood dishes served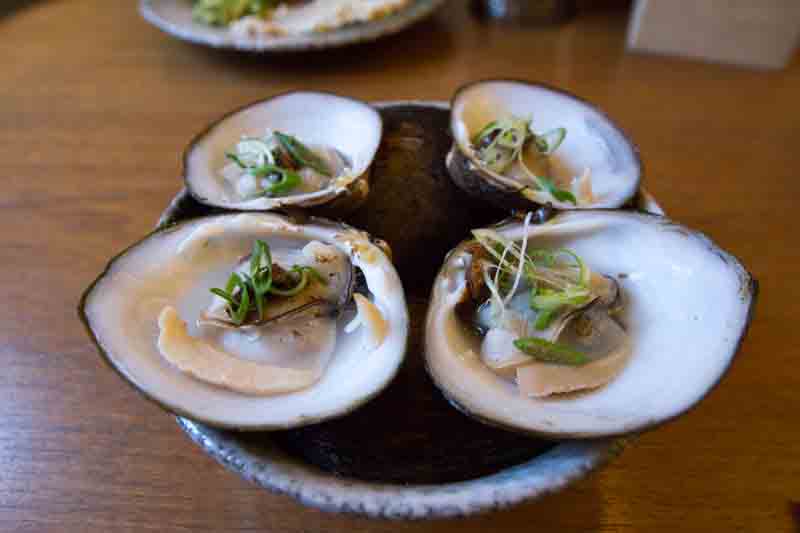 Locally harvested XL clams is one of our most popular dishes at Scaled. Four huge clams are served in a bowl that contains our homemade burnt miso butterscotch sauce. A must-try for shell fish lovers.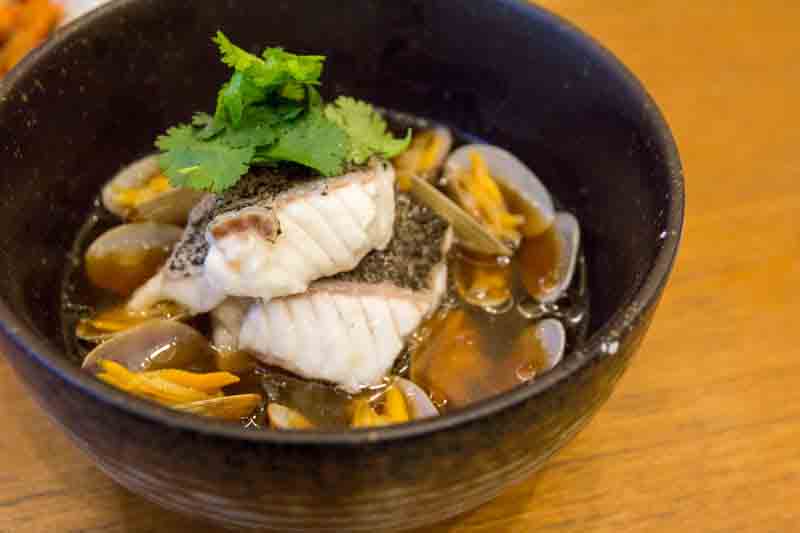 The roasted black grouper contains slices of fresh, high quality fish served in a bowl of light broth made from soya sauce. It also comes with smaller flower clams and chewy sweet potato noodles. All these come together to form a perfect mixture of seafood.